Example of Work:
Google Ads Campaign

High converting landing pages
for your Google Ads campaign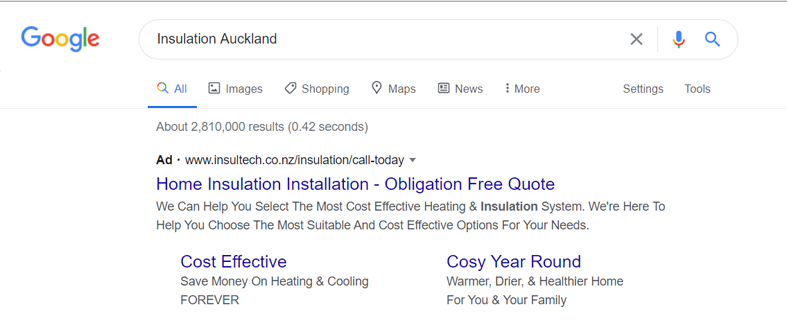 Contact Us Today – We'd Love to Hear from You
Whether you have a question, would like a quote for our digital marketing services, or want to get more information, we'd love to hear from you. Give us a call or complete the contact form and a member of our team will get back to you as soon as possible.
Our digital marketing services will make the web work for your business. Get in touch today.
Example of Work:
Google Ads Campaign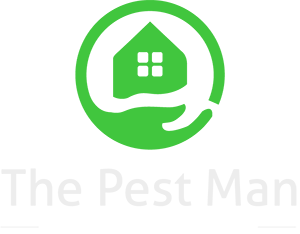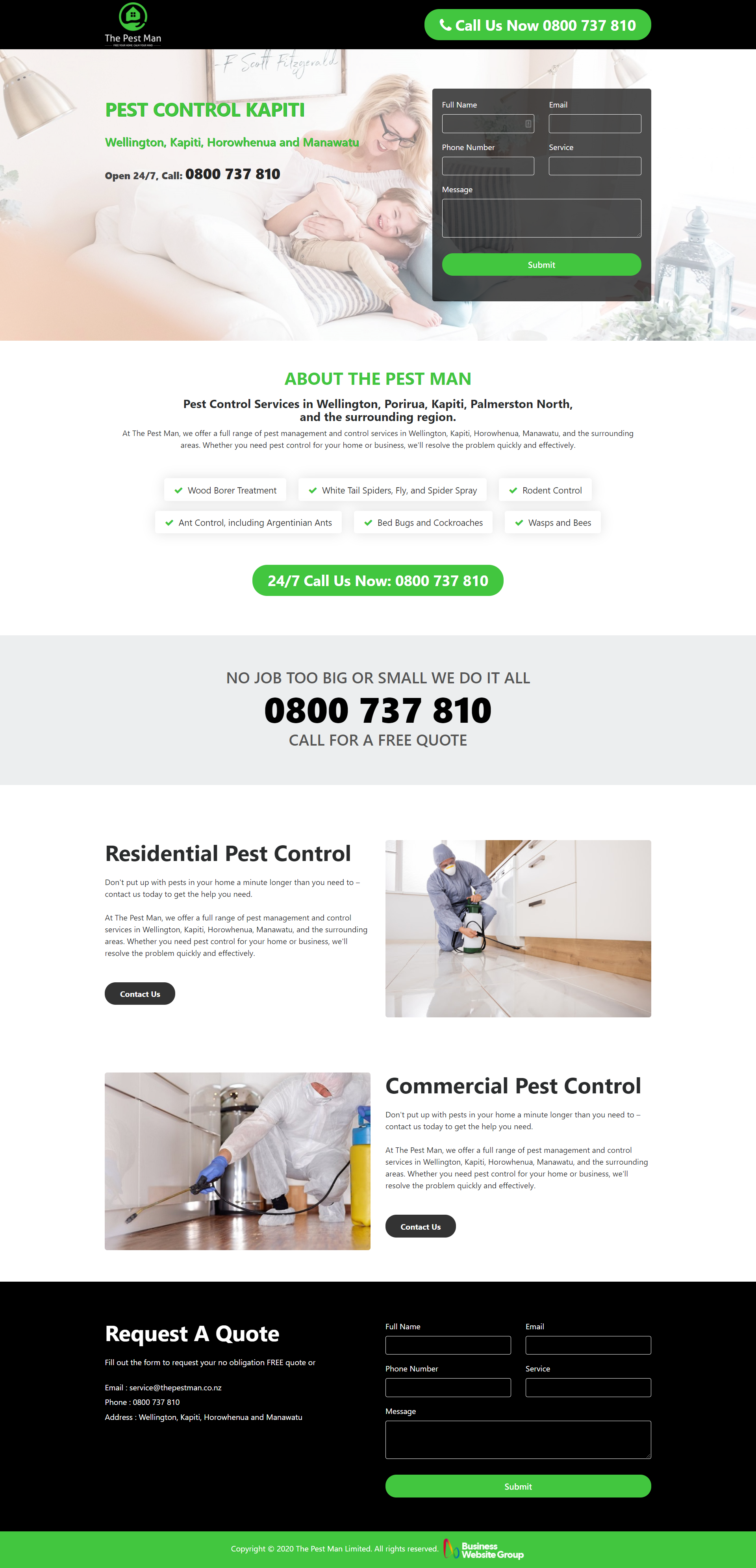 Google Ads Specialists in Napier
Google handles billions of searches per day. With Google Ads, you can help potential customers find your brand, explore your products and convert. As your Google Ads agency in Napier, Business Website Group can help you reach your marketing goals quickly and cost-effectively.
Our PPC experts will design a highly targeted Google Ads campaign to drive quality traffic to your site. A strategically designed Google AdWords campaign can bring more visitors to your business website, increase leads and sales and increase your brand presence online.
Whether you want to improve public awareness about your brand, build your database of leads or increase sales on your ecommerce website, our Google Ads experts in Napier can develop a highly effective Google Ads campaign to achieve your goals.
Whether you have a budget of a few hundred dollars a month or a monthly budget that runs in thousands of dollars, we can manage your Google Ads campaign effectively. Contact our Google Ads agency in Napier today to discuss your marketing strategy.
Creating a results-driven Google AdWords campaign calls for a fully qualified and experienced professional. Simply picking random keywords, creating a generic ad and setting your budget won't help achieve the results you seek. On the contrary, you may end up paying for traffic that does not convert and blowing up your marketing budget without seeing any growth in sales.
Free download
How To Choose A Marketing Company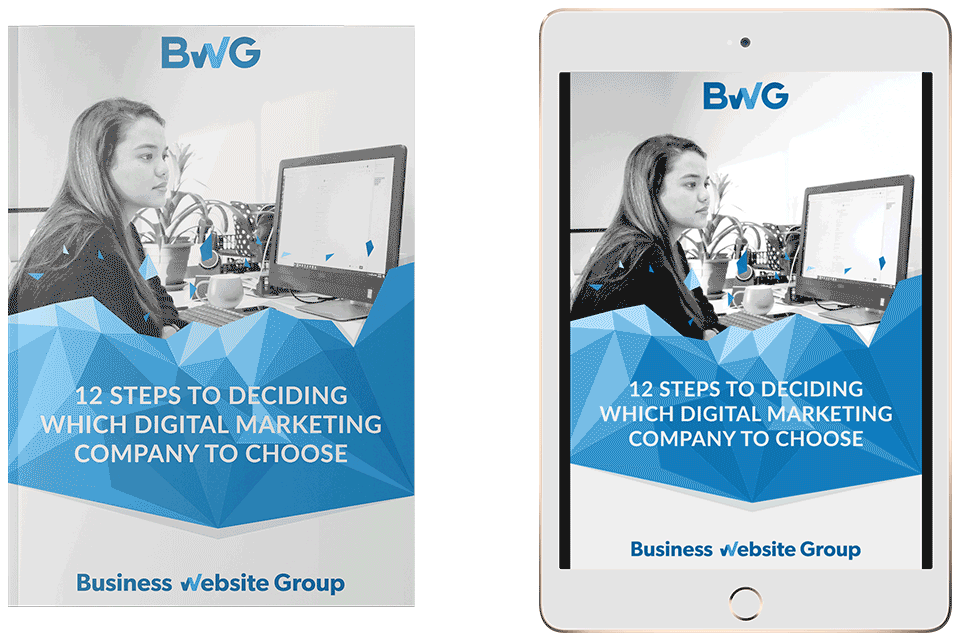 Google Ads Package
Something to Suit Every Business
6 Months
12 Months
24 Months
Pay Per Click Advertising Napier Explained
Pay per click (PPC) advertising is a digital marketing strategy wherein you pay a fee every time someone clicks on your ad. Simply put, PPC is a way to buy visits to your website. The best part about PPC advertising is that you pay only when your ads are clicked on. This leads to a better connection between your ad spend and your results.
With PPC advertising, you can reach your target customers across Napier while retaining complete control over the daily budget and the keywords being targeted.
With PPC ads, you bid for placing ads in a search engine's sponsored results. For instance, if we created an ad campaign for the keyword "Google Ads Napier", our ad may show up at the top of Google's search results.
Every time someone clicks on our ad, landing on our website, we will be paying the search engine a fee. When our PPC campaign is performing well, the fee is insignificant. After all, if we generate a sale of $500 from a $5 ad, we have essentially made a huge profit.
Creating a successful PPC campaign is no mean feat as several aspects influence the results – from keyword research and campaign set up to landing page optimisation and ad copywriting. Search engines will reward marketers who create highly engaging and relevant PPC campaigns by charging them lower fees for every click. If, on the other hand, your landing pages and ads are not useful to search users, Google will charge you more per click.
So if you want to make Pay Per Click advertising work for you, you need skills and experience. And that's exactly what our Google Ads experts in Napier offer your business.
What is Google Ads in Napier?
Google AdWords is the primary advertising tool from Google.
Google Ads is the world's most popular PPC advertising tool. Formerly known as Google AdWords, Google Ads allows you to appear at the top of the search engine results.
Google Ads works on a pay per click model wherein you bid on certain keywords and pay for every click that your ad generates. When a user carries out a search, Google looks into its pool of advertisers and picks a set of ads to show up in its search results. Which ads end up showing in the results will depend on an array of factors including the relevance and quality of their ad campaigns and keywords as well as the size of the bids.
So who gets to show their ads on a given search results page will depend on the advertiser's Ad Rank, a measure that factors in two aspects – the highest bid and the quality score of your campaign. This way, marketers are able to reach prospective customers at a cost that suits their budget.
Example of Work:
Google Ads Campaign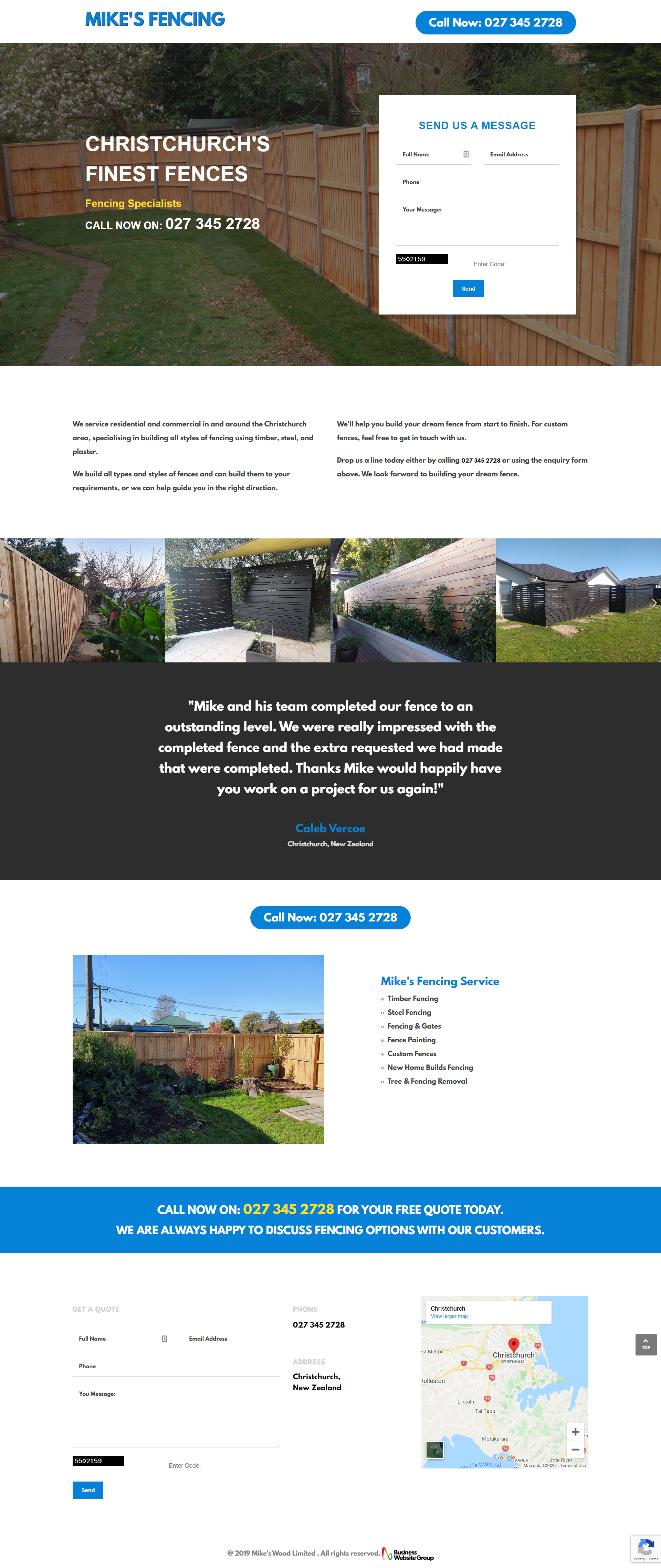 Results-Driven Google Ads Management in Napier
Google Ad is an excellent digital marketing strategy to reach your target customers in no time. When looking for information about a product or service, most people look up Google. Google Ads is an effective way to target these users.
Business Website Group is a leading Google Ads management agency in Napier. Our PPC experts are adept at building ad campaigns on Google Ads, driving targeted traffic to your website, minimising wasteful clicks and improving your ROI.
Business owners across New Zealand choose our Google Ads experts in Napier when they want to leverage PPC advertising to grow their business. Whether you are promoting a seasonal offer or want to reach out to more people, we can help achieve your goals through our Google Ads management services.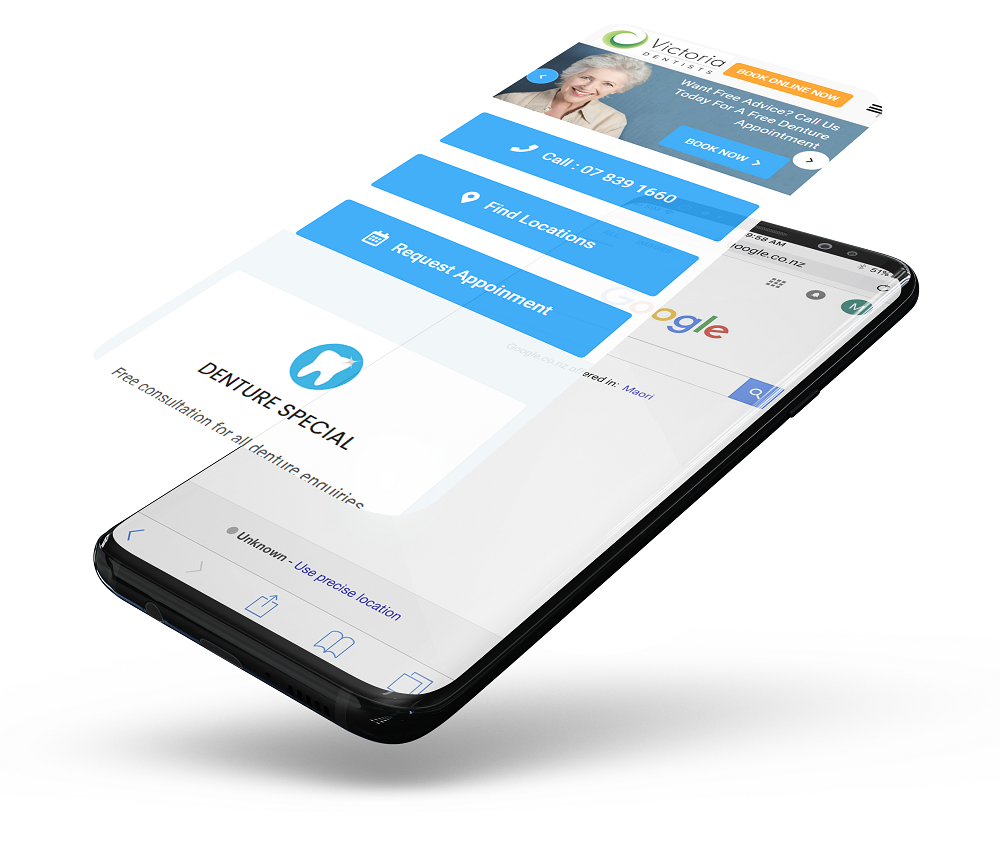 As mentioned earlier, making the most of Google Ads calls for experience. So if you are thinking of taking things into your own hands, think twice and ask yourself these questions:
Do you know how to look for the most feasible keywords to bid on?
Do you know how to reduce wasteful clicks?
Can you design visually appealing ad creative?
Can you write compelling ad copy?
Do you know any strategies to improve your click-through rates (CTR)?
Do you have any experience improving your campaign's Quality Score?
Most importantly, do you have the time for the learning curve?
If your answer is "no" to any of these questions, then it's best to hire a Google Ads agency in Napier to handle your campaign for you.

Our PPC specialists in Napier have many years of experience setting up and monitoring Google Ads campaigns. We will take the time to understand your business, goals and your target audience to help grow your business.

We will take charge of your PPC ad campaign while ensuring that you are kept in the loop every step of the way. We work with a single-minded focus on maximising your ROI. All of our strategies are aimed at achieving that goal.

Grow Your Napier Business With Google AdWords

Quick, effective results – The biggest benefit of Google Ads is that it delivers quick results. Although SEO is an important marketing strategy, it takes several weeks before you can begin to see results. But an effective Ads campaign works much faster. You will begin to see traffic pouring into your website almost as soon as your campaign is launched.
Improve brand awareness – In addition to increasing traffic, clicks and conversions, Google Ads can help improve your brand awareness online. A study by Ipsos and Google found that PPC ads improve top-of-mind awareness by as much as 6.6%.
Show up where your customers are – Google Ads offers a plethora of options to target your customers. You can opt for Gmail ads to target customers through their inbox. If you are an ecommerce store, you can use Google Shopping to target those users who are actively searching for your products.
Reconnect with your visitors – Not every visitor on your site converts into a customer the very first time they land. You can reconnect with these customers through remarketing campaigns targeted at people who have visited your website in the past without taking any action. By repeatedly putting your brand in front of these customers you can increase your conversion rates and as a result revenue.
Manage your competitors better – Let's say you are not running any ads but your competitors are. Now what happens when people search for a product/service you offer? You are simply losing business to your competition. Our Google Ads specialists in Napier will constantly keep a track of your competitors' campaigns to understand their strategies. We will leverage this information to help you stand out from the crowd, impress your target customers, drive them to your website and eventually convert them into customers.
Works for any budget – No budget is too small or too big when it comes to PPC advertising. After all, most keywords do not cost much. This means that you have complete control over your PPC campaign's budget. You won't have to make any commitment as to the amount you want to spend each month. You may choose to spend $100 one month and $10,000 the next. It's completely up to you.
Reach your target audience – Google Ads allows you to target your customers by age, location, gender, areas of interest and many other aspects. This allows you to get very specific and target only those customers you want to.
Can My Google Ads Campaign Perform Better?
Discover exactly what is holding your Google Ads back from generating staggering sales and marketing results. A free, no obligatin Google Ads audit.
What we check in the audit...
User Experience

Speed

Google Ability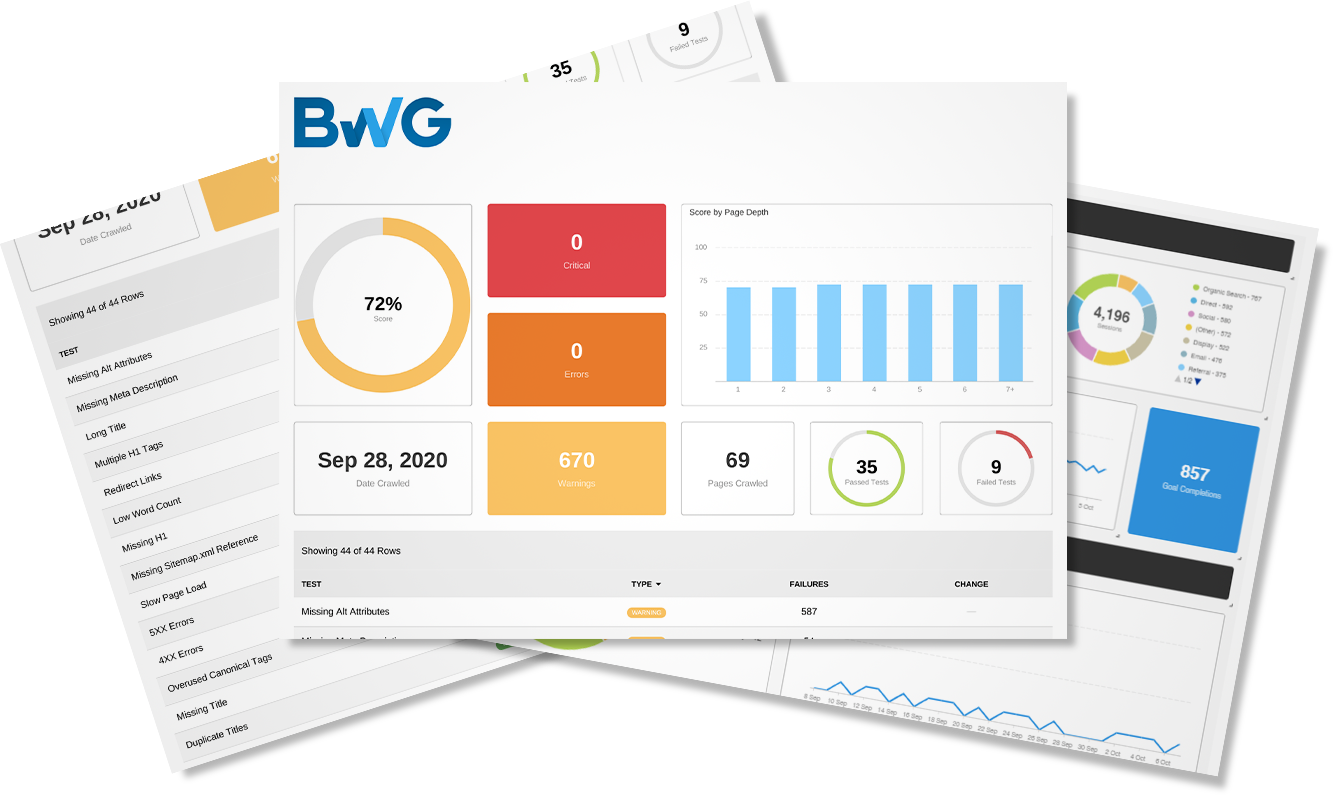 PPC Campaign Management Specialists in Napier
In theory, anyone can create an AdWords campaign. However, maximising returns is a lot more difficult. That's because you are competing with others to show your ads for a given keyword and your focus should be on conversions and not clicks.
As your Google Ads agency in Napier, we don't just set up your campaign and forget. We will constantly monitor your PPC campaign to ensure it continues to be effective. We will look for ways to refine your campaign and identify any opportunities to leverage.
Our experts will make the following adjustments as necessary:

Add keywords – Extend your campaign's reach by adding keyword phrases that are relevant to your website.
Add negative keywords – We will identify keywords that don't convert or work for your campaign and mark them as negative keywords to make sure your campaign stays extremely relevant while minimising wasted ad spend.
Split ad groups – Our PPC experts will split your add groups into smaller and more relevant groups. This will help improve your campaign's Quality Score and click-through rate.
Landing page optimisation – It is equally important to ensure that the content and CTAs (calls to action) of your landing pages are in sync with user intent. This will help improve your conversion rates.
Review expensive keywords – Our Google Ads specialists in Napier will constantly review under-performing, expensive keywords and pause them if needed.
A/B testing – We will test different versions of your ads to identify those that are performing the best and dedicate most of your daily budgets to those winning ads.

These are but only some of the strategies that we implement to make the most of your PPC campaign and maximise your returns.

Why Choose Our Google AdWords Napier Agency?

Maximise your Google Ads budget, generate targeted traffic to your site and drive sales through the roof with our PPC specialists in Napier. Here's what you can expect when you choose Business Website Group for Google Ads management.

A data-driven, systematic approach to campaign optimisation
More quality traffic to your website
More visitors converting into customers and leads
Easy to understand monthly reports that help you track your campaign's performance and progress
Google Ads campaigns that deliver results
Experienced team of Google Ads experts Napier
A dedicated account manager who will handle all your questions and keep you in the loop at every step of the way

Not happy with the performance of your current Google AdWords campaign?

Want more quality leads from your website?

Want a hassle-free PPC ads management so you can focus on the core functions of your business?

No matter what your current challenges are, our Google Ads experts in Napier can help.

Interested in Our PPC Ad Management Services?

Ready to grow your business with Google Ads? Then schedule a consultation with one of our PPC specialists today.

Our marketing specialists will begin by reviewing your current PPC ad campaign before creating your PPC strategy. Your PPC campaign audit is completely free of charge and comes without any obligation on your part.

Simply click on the link below or call 09 390 3997 to request your free PPC review.
What Our Clients Say

Testimonials
"Excellent. Business Website Group really know there stuff !! Our website has got lots more online bookings thanks to these guys. The more you can spend - the more you will get back in the long run."
Blue
Kaituna Cascades
Highly recommend his services.
"Richard is easy to get along with, always listens to client's requirements and designed a great website, with patience shown in getting the website 'just right' for us. He also set up a new email system for us, and is handling our Adwords, on our large company budget. Highly recommend his services."
Bev Birch
Bev Birch School of Dance
We recommend this company and would use their services again without hesitation.
"We dealt with Richard Gilbert of Business Website Group and have to say we are extremely happy of the end result which is a fantastic looking website. We recommend this company and would use their services again without hesitation."
Jeremy Hatch
Jaguar Workshop